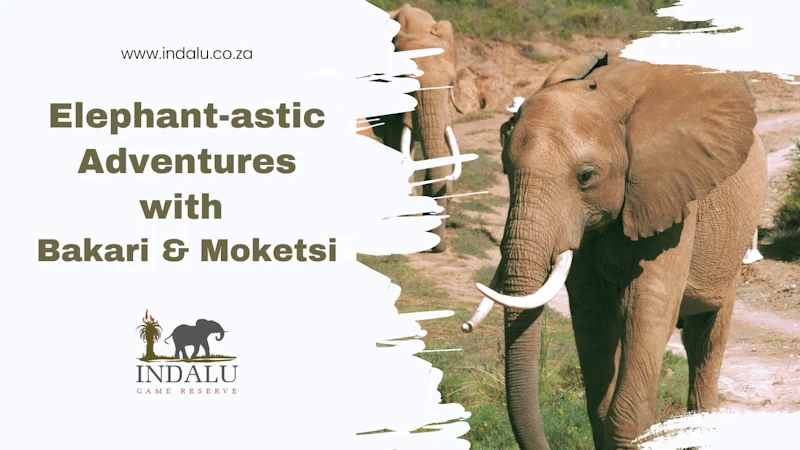 How You Can Become a Conservation Partner
Indalu Game Reserve is a sanctuary for various wildlife inhabitants of the Garden Route. Buffaloes, zebras, giraffes, rhinos and various antelope species all call Indalu (which means 'nature' in Xhosa) home. Not to mention our gentle, majestic and now world-famous elephants and two ostriches that have stolen the hearts of many visitors.
Founded and operated by the Van Rooyen family, Indalu has grown to an extended family of more than 15 000 people that have visited us from all over the world. They are people whom we regard as our conservation partners that have built intimate friendships with us and our wildlife that they will cherish for the rest of their lives. Through their support, Indalu has grown to be one of the top tourist destinations in the Mossel Bay region of the Garden Route as recognized by TripAdvisor.
This achievement has only been possible through the dedicated and valued support of our valued Indalu guests, who have been so instrumental to Indalu's present growth and prosperity. We continue to be dependent on our own conservation initiatives and the support of our guests to meet the feeding needs of our elephants and wildlife.
Ways to support our conservation efforts:
Adopt an elephant: Adopt Moketsi or Bakari with a minimum donation of $100 per month and become a conservation partner in caring for our elephants. "Adopt an elephant" donors receive a personalised adoption certificate and 5 free visits to Indalu per year including an elephant walk for 2 people per donor.


Elephant care fund: Donate any amount to our elephant's care and conservation and receive a special certificate as proof of your contribution towards conservation. Donations of $100 or more will receive 2 free visits to Indalu per year including an elephant interaction for 2 people per donor.
For more information, contact us at [email protected].